Casino News
Microgaming Appoints Stephen Fisk as New CEO, Replacing Andrew Clucas
Microgaming, the leading software provider in the online gaming industry, has announced the appointment of Stephen Fisk as its new CEO. With a background at Microgaming and extensive experience in the gaming industry, Fisk is poised to lead the company's strategic direction and drive innovation.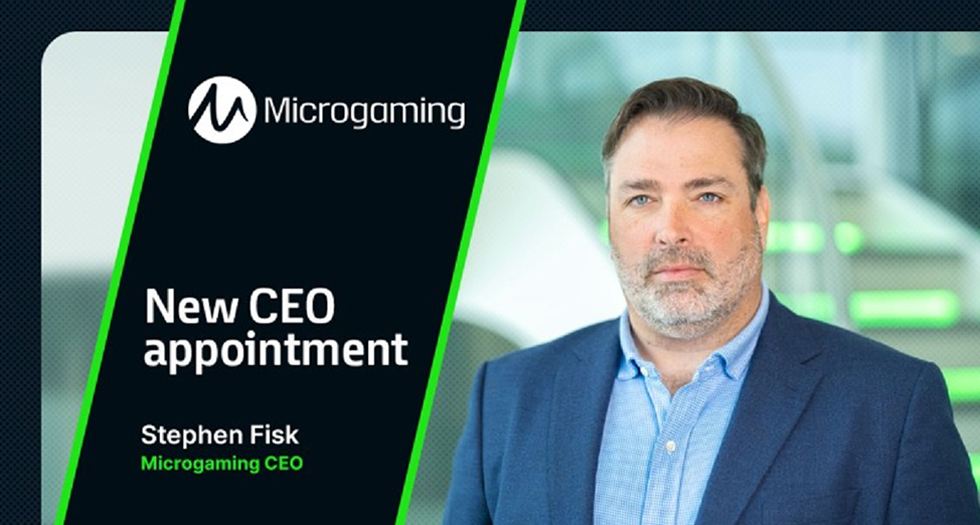 Fisk worked with Microgaming from October 2016 to 2018 and held various senior positions in the company. He was instrumental in driving the company's growth and success, particularly in product development.
He later joined Apricot Investments as Chief Operating Officer (COO) and continued working closely with Microgaming to improve its platform services and systems.
Fisk has 24 years of experience in the gaming industry and will take over the reins from the current CEO, Andrew Clucas. Andrew served as an executive member of the casino software supplier and online casino games for 15 years.
The Task Ahead
Fisk will lead the company's strategic direction and oversee its day-to-day operations in his new role. He will also be tasked with driving innovation and growth across Microgaming's product portfolio, which includes online casino and sports betting solutions.
Commenting on his appointment, Fisk said he was honoured and excited to take on the CEO role at Microgaming. The company is a major competitor among the top players in online gaming. Fisk expressed his determination to build on this success and drive the company forward innovatively.
According to the company's statement, it is prepared to make significant advancements in its platform systems, software, and services and licensing and regulatory compliance with Fisk at the helm.
With its leading products, systems and services, Microgaming is well-positioned to capitalize on Fisk's appointment to drive growth and remain a top industry player.
Outgoing CEO Believes in Fisk's Abilities
The outgoing CEO expressed his confidence in Fisk's ability to lead the company into its next chapter. He had worked closely with Fisk for many years and was convinced he was the right person to take Microgaming forward.
He expressed Fisk's deep understanding of the company's business, customers, and industry and was excited to see what he would achieve in his new role.
The Future of Microgaming with Fisk
Fisk intends to enhance and expand upon the work done by Clucas while upholding Microgaming's values of unity, the culture of change, and honesty, to secure more triumphs for the company and its clientele.
The appointment of Fisk reflects Microgaming's commitment to promoting from within and recognizing the talent and experience of its employees. The company showed that it values innovation and excellence and is committed to developing its people and promoting a culture of continuous learning and growth.