Casino News
No Limit City releases Blood & Shadow
Blood & Shadow is the latest release from No Limit City. This supernatural-themed slot will be a sure fire winner with fans of Book of Shadows from the same provider. Sebastian Hovenberg from No Limits, said: "As the years go by, her time is running out. Shadow Girl now turns her eyes to the Realm of Shadows to find Eternal youth, but will this come to her as a blessing or a curse. Welcome in and try out our very first ever progression game where sacrifices are the only way to reach the highest potentials."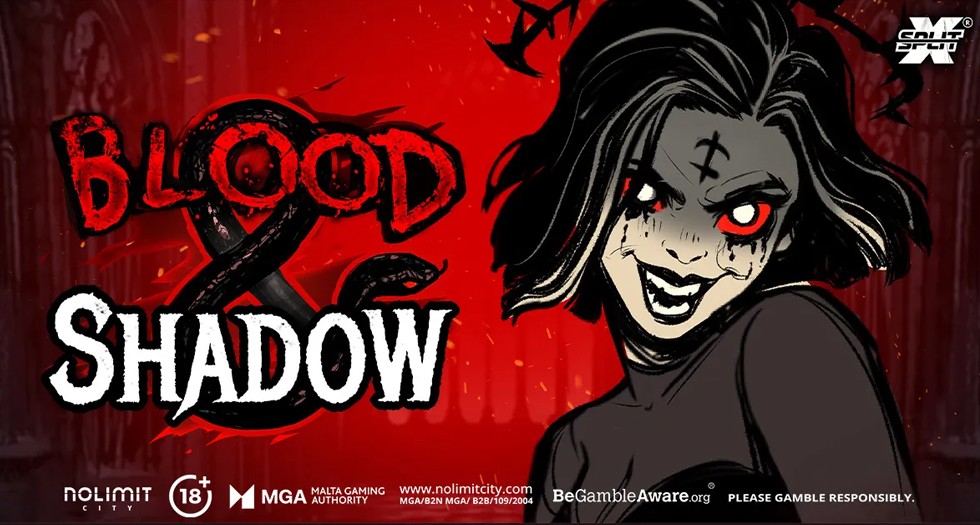 What's the deal on Blood & Shadow?
This exciting new slot game is the prequel to Book of Shadows, and follows the story of an old witch. The witch discovers the secret of eternal youth after years of studying the dark arts and decides to venture into this unknown youth. The game's graphics are sinister and set in an old, abandoned cathedral. In all, the sound and graphics transport any slots player into a haunting and horrific magical world.
Playing Blood & Shadow
This is an "Extreme" volatility game and features five progressive levels of play. As soon as winning combinations hit the reels they disappear and new combinations take their place, making it easy to win several times with just one play. Winning medium and high paying combinations or hitting Scatters on pay lines will also start to fill the Ritual Bar of the game. Once the Ritual Bar is filled the free spins are triggered. During free spins all symbols are transformed into demonic symbols which pay out at much higher rates.
Reaching the fifth level of the game destroys the Ritual Bar entirely and awards players with +6 Cursed Spins. During this final level the symbols are all replaced with high paying symbols and an extra row. This high paying spins feature also has Sticky Wilds and an XSplit feature. Players can achieve max wins of 6,666 times bet.
This is an exciting slots game that's sure to appeal to horror fans and players who enjoy supernatural game play.