Casino News
Germany Welcomes Mr Green's Online Gaming Platform
Popular online gaming platform Mr Green has announced its successful official launch in Germany, on 888's Proprietary Technology.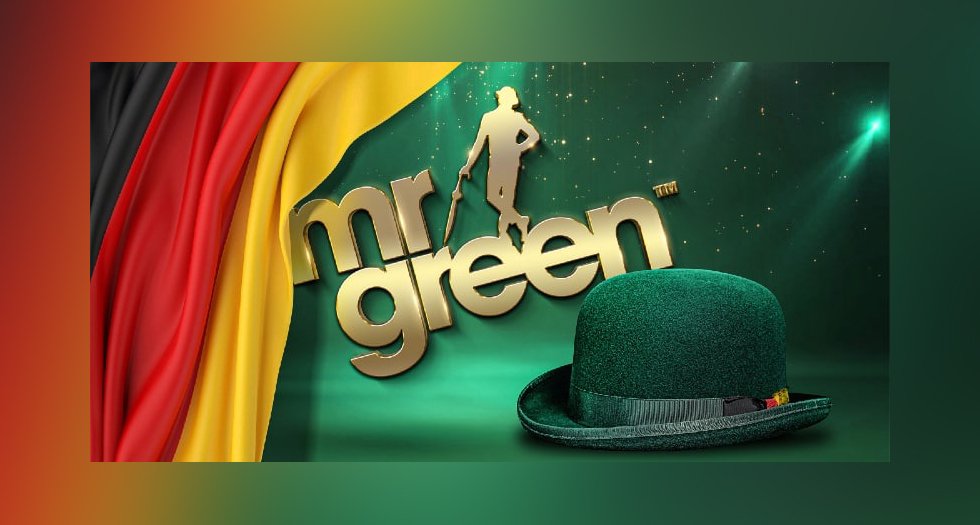 Platform 888 Holdings Plc, a leading betting and gaming company, has announced the arrival of its prestigious online gaming brand, Mr Green, in Germany.
The country is one of 888's strategic growth markets, and the company sees a chance to expand quickly and establish a dominant market position with its best-in-class, customer-focused products and brands. The company received its formal gaming licence in Germany at the beginning of 2023, and since then, it has moved fast to introduce its products in accordance with local regulations.
The Mr Green brand is now officially available on the 888 exclusive technology platform with the launch of Mr Green in Germany with the help of the group's in-house technology and Mr Green's existing solid brand recognition in Germany, the launch provides product and content leadership, resulting in a distinctive, different, and feature-rich product for competitors in the marketplace.
Exciting Times Ahead for Mr Green and the German Market
In the German market, Mr Green will serve as the group's flagship brand, alongside its 888 brands, according to Amit Berkovich, Vice President, Head of Poker, and Managing Director of 888 and William Hill.
"Its launch is a wonderful illustration of what determination, cooperation, and focus can accomplish. We went live in late March thanks to the 888 platform that was already in place in Germany and the strong teamwork across the entire organisation, which made it possible to quickly create a brand-new setup."
The launch of Mr Green in Germany may be a significant breakthrough for the company because it represents a major expansion of its presence within the country.
A Seamless Gaming Experience for German Players
The company's exclusive technology platform is designed to provide a seamless and intuitive user experience, with a wide range of games and features that are tailored to the wants of German players.
"We are excited to introduce thousands more market members to our updated offer and see forward to bringing other Mr Green marketplaces onto our single technology platform within the future months," added Berkovich.
The Launch Provides Opportunities for Growth
The launch of Mr Green in Germany is part of 888's progressing strategy to extend its presence in key markets worldwide. The company has a solid track record of success within the online gaming industry, with a portfolio of internationally renowned brands incorporating 888 Casino, William Hill, and SI Sportsbook.
In conclusion, because it represents a considerable increase in the company's presence in the nation, introducing Mr Green in Germany on 888's proprietary technological platform may benefit the company significantly. The company emphasises customer-centric products and brands, together with its internal.